The Covid-19 pandemic has accelerated digitalization and automation, enabling companies to remain resilient even in difficult situations. Many businesses have embraced new technologies and changed their business models. In this way, an important and rapid digital revolution is taking place all over the world. Innovation, agility, and market development all go hand in hand with technological advances.
On the other hand, the information technology world continues to develop gradually, changing by keeping up with new software development trends and making the work of many segments easier. The most critical factor in the continued growth of this field is its rapid adaptation to those new software development trends. There are many items on the 2023 software development trends list. As the first months of 2023 end, the software world continues its rapid developments from where it left off.
In this article, we tried to examine the software development trends that will come to the fore in 2023 for software developers and sub-sectors.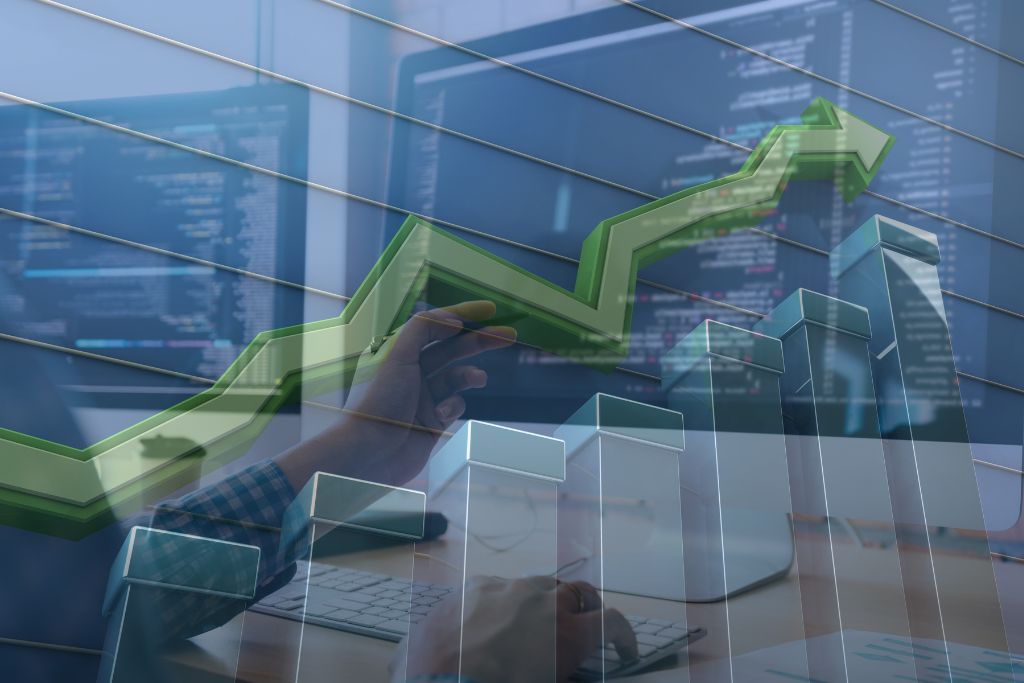 Software Development Trends List
The IT sector has expanded significantly in recent years. According to Gartner's most recent forecast, global IT investment would reach $4.6 trillion in 2023, an increase of 5.1% from 2022. Every year the software development trends and new technologies that are impacting the IT market are discussed during Gartner IT Symposium/Xpo.
Resilience and flexibility are essential for corporate success in the world of today, which is changing constantly. As the first months of 2023 end, the software world continues its rapid developments from where it left off. Artificial intelligence is again at the top of the software development trends list as well as Virtual reality and augmented reality.There are also new additions to the list like IoB, Low Code-No Code and edge computing.
Let's check out the top software development trends for 2023.
1. Artificial Intelligence (AI)
In some IT consulting services, AI adoption is increasing as technology becomes more affordable and accessible. Artificial intelligence has developed exponentially, especially in the last five years. It was further subdivided into several subsets, including machine learning, deep learning, natural language processing, and neural networks.
AI has evolved in tandem with machine learning and can provide meaningful advice on both analyzing data and how to tackle a problem. Also, thanks to advances in machine learning, computers will continue to improve their ability to perform tasks even without being explicitly programmed. Thus, the need for high-cost human labor for businesses will be eliminated and duties will be carried out quickly and automatically.
In artificial intelligence applications, it would be more accurate to talk about ChatGPT by opening a separate area. ChatGPT, which has made a name for itself in the field of 2023 software trends, is an online conversation robot developed by open AI. It offers many services like creating articles, printing code, answering daily questions, and answering information about the software world, and all these are free of charge. It aims to create data with the questions asked by its users and to improve itself with feedback.
2. Internet of Behaviors (IoB)
Internet of Behaviors is a new technology in the software development trends 2023 list.
Customization of the application is the most important factor for the success of software. Leveraging the Internet of Behavior (IoB), this reasoning will continue to lengths in 2023 and beyond. As a combination of IoT, IoB contains data from tools to monitor and analyze people's purchasing of apps and devices.
From IoB, business intelligence, big data, and customer data platforms to preferences, user behavior, and interests. It has become a basic necessity to monitor, analyze and evaluate large datasets of users' journeys, purchase histories, and social media interactions, and to create user personalities.
3. CyberSecurity (DevSecOps)
Although cybersecurity is not always seen as a technology that is on the agenda, it is updating itself at least as much as other technologies. One reason for this is that new threats are constantly emerging.
Malicious people trying to gain unauthorized access to data will not easily give up and will continue to look for ways to circumvent even the strictest safeguards. As the number of users has increased in the cyber world, there is an increase in security vulnerabilities in applications and cyber violence between users.
In addition to the requirement for newly released applications to pass multi-layered security tests, applications that hold on to and store many user data need to take many different measures for security vulnerabilities.
To protect their data and software infrastructures, companies should pay more attention to cyber security in the design and operation of data centers and should prioritize this issue. Today, investing in cyber security is much easier and less costly than repairing the damage caused by a cyber attack. For these reasons, it is unthinkable for software developers to stay away from working in an area such as cyber security. However, it is considered inevitable that businesses will continue to invest in cybersecurity.
4. Distributed Cloud
With the COVID-19 pandemic, many companies have focused on expanding their remote working capabilities, and this has brought about the rapid development of cloud computing. Another reason for the increasing demand for cloud computing is that it allows you to create, design and run workloads developed directly through the cloud.
Large organizations like Google and Amazon are investing heavily in cloud computing technologies to educate more people on cloud computing. Rather than providing a centralized solution, it focuses on helping separate cloud locations meet service needs separately.
Meanwhile, companies will undoubtedly continue to take advantage of this technological trend by reducing latency, reducing the risk of data loss, and lowering costs. Also, Artificial Intelligence (AI), the Internet of Things (IoT), and other technologies involving the processing of large amounts of data in real-time will benefit from Distributed Cloud technology.
5. 5G
5G refers to networks using the latest technology, including augmented reality and virtual reality. The software development capabilities of software development companies will change dramatically. Beginning with 3G, every advancement in mobile connectivity has spawned new ways of using the internet. As bandwidths increase, 3G has enabled online access and data-driven services on mobile devices. 4G has enabled the rise of video and music platforms. 5G will likewise support new developments as much as possible.
With 5G significantly increasing internet speed and, more importantly, reducing latency, software developers will be able to add all the new features they want without worrying about performance or worry. In addition, 5G will open the door to innovations in areas such as driverless vehicle technology and wearable devices.
6. Blockchain
Blockchain is on the agenda with the concept of crypto money, actually it is a decentralized digital ledger that tracks any transaction through a global computer network. Although Bitcoin and other cryptocurrencies are perceived as the concept itself, they are just a part of Blockchain technology and it is another new technology in the list of software development trends 2023. Blockchain operates in areas such as healthcare, supply chain, logistics, advertising, as well as cryptocurrencies.
Blockchain technology represents a challenge for established financial institutions due to its decentralized nature. It offers fast, affordable payments and transactions between interested parties without the use of a middleman. By eliminating middlemen, building trust, and decentralized power, blockchain is revolutionizing the way many businesses operate.
This will also have various implications for software development soon. While the usage areas of blockchain are increasing day by day, large enterprises such as Walmart, British Airlines, and FedEx are investing in this technology.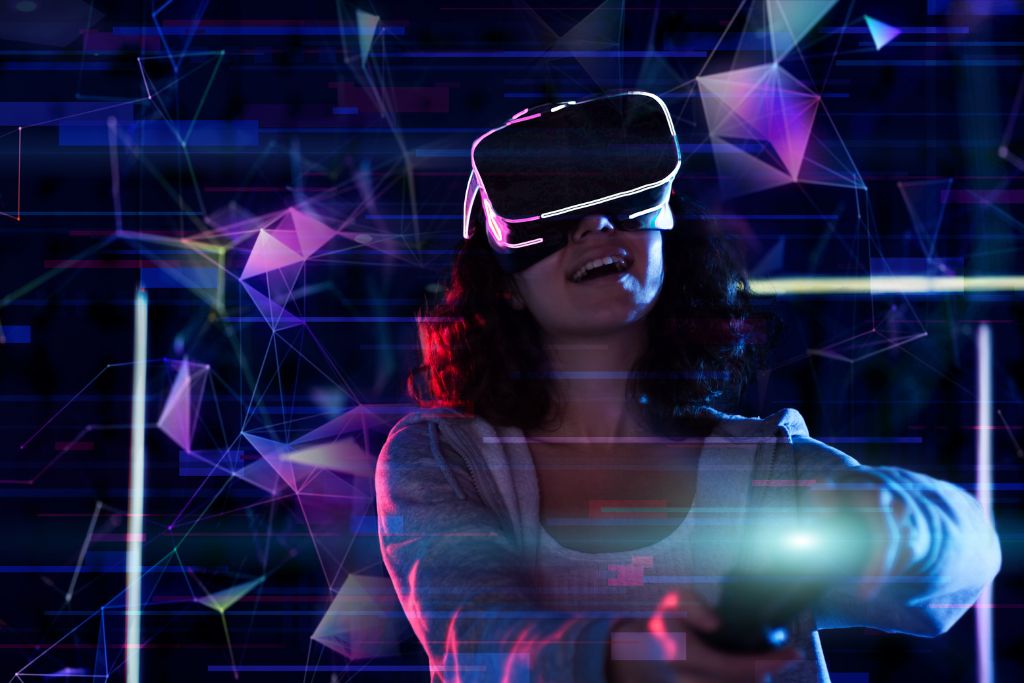 7. Augmented Reality/Virtual Reality (AR/VR)
Virtual reality and augmented reality will continue to expand and transform the way businesses operate, with emerging new software trends and the metaverse. Leveraging a variety of technologies, augmented reality superimposes digital data onto the real world, while virtual reality leverages a computer-generated environment that can be explored and interacted with.
Along with developing technologies, people can adapt augmented reality technology to their daily experiences much faster than in the past. According to research by Statista, 34% of consumers use augmented reality technology while shopping. 90% of businesses with annual revenues between $100 million and $1 billion now use AR or VR technology.
For AR / VR technologies to reach their true potential, technologies such as 5G and Edge Computing are expected to reach their potential.
8. Low Code-No Code (LC-NC)
In general, no code / low code was underestimated and even seen as a myth. Now it is taken incredibly seriously. Low code helps developers to develop software quickly. Low code or less code usage, as the name suggests, speeds up and simplifies software development processes.
Companies' willingness to reduce the need for software developers will be a trendsetter in 2023. Today, about 20 percent of software projects fail and 52 percent barely survive. These factors could make LC-NC (low code and no code) mainstream in 2023 and beyond.
Low-code and no-code development platforms streamline the overall process, allowing you to quickly and efficiently build applications with drag-and-drop functionality in a visual software development environment. According to Statista's data, global low-code platforms are expected to reach US$65 billion by 2027, with a CAGR of 26.1 percent.
9. Edge Computing
The last technology in our software development trends list is edge computing. This is a new technology that provides low latency and high-speed data processing. It processes data close to its source, thereby significantly speeding up processes. For both large and small businesses, edge computing enables the creation of a positive customer experience.
It increases application performance by making calculations closer to data storage systems. The technology aims to run fewer processes in the cloud and transfer them to places like the user's computer or edge server.
Cloud computing and IoT applications will also benefit from this technology. In sectors where even a small interruption can cause serious losses, edge computing will be the dominant computing type in 2023.
Conclusion
Every year, new trends and technologies emerge in the software world. The above are the top 9 software development trends for 2023 to consider when developing a successful app, whether you're a startup or a company. As Nioyatech, we continue to share these trends with you. If you want to improve yourself in one of these technologies, explore our website.