With the introduction of e-commerce and the growing trend of multi-channel selling, firms' order fulfillment processes have become increasingly complicated. This is where Order Management Software (OMS) comes in, acting as a valuable ally for businesses looking to simplify their processes and improve customer satisfaction.
In this detailed blog post, we'll dig into the world of Order Management Software, learning its functions, advantages, and critical use cases. Join us and discover how OMS can transform the way organizations manage orders, opening the path for smooth growth and excellent customer experiences.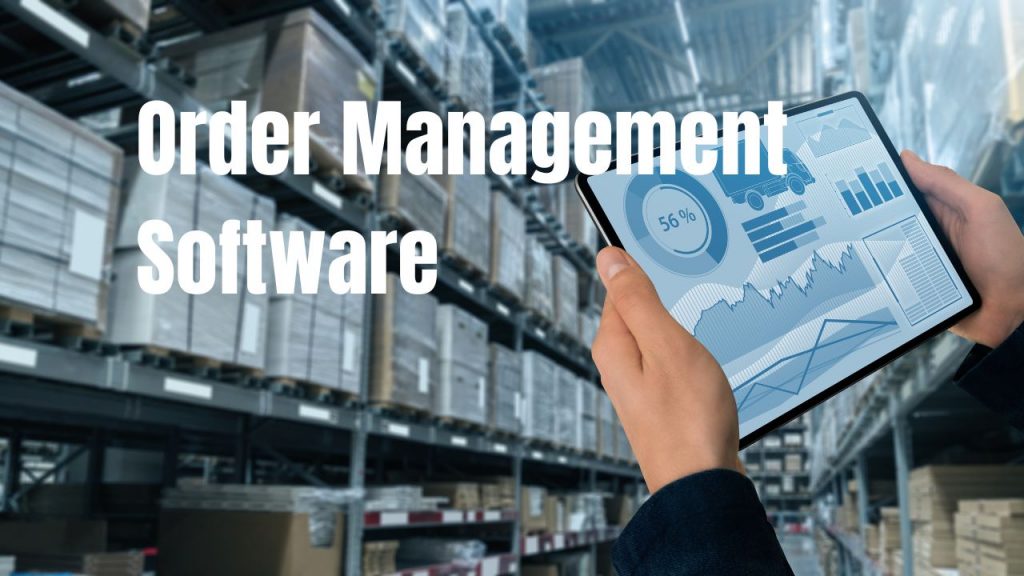 What is the Order Management Software?
The Order Management Software is an application that saves all your order management steps from being manual and allows you to follow up quickly and regularly. It allows you to manage not only your inventory and sales but also your customer information from a central place, so you can easily check all the data that emerges during the stages from any platform.
Increased customer expectations lead to reduced tolerance for delivery delays and poor quality service. While customers want to track end-to-end order status on their preferred channels, there is a tendency to cancel orders or otherwise make last-minute changes. The level of service quality risk is even higher for complex, multi-vendor packages due to uncoordinated ordering processes.
As fulfillment times get shorter, you'll need to add order management software to your process. It helps to control the process from a customer placing an order to the product sent for delivery. It ensures that all processes including sales, stock, and supply follow-up, as well as all persons and departments that are subjected to these processes, are informed and kept up-to-date.
There is so much OMS software out there, it's important to consider your industry, product type, and business size to decide which one is right for you. When investing in software, it is necessary to make sure that the software can continue to be workable and updatable for years to come.
Order Management System Features
Order management software enables small-scale companies to get a share of the same pie as large-scale companies. By utilizing customized software for their work processes, businesses boost their efficiency. Moreover, while these platforms increase sales efficiency with the different tools they offer, they also provide great convenience to employees and provide a transparent and understandable order process for customers.
Order management makes the digitized business world more manageable for companies and more transparent for customers. The OMS System allows businesses to manage the entire fulfillment process, from order taking, inventory, and delivery visibility to service availability and reporting. These detailed order management processes include:
Automated Sales Processes
Automate the entire sales process by observing every step of the sales process, including the items ordered, subsequent payments, and the delivery status at the end.
Shipping and Receiving
Gain visibility into shipments and pickups by accessing real-time updates on the status of each shipment, and get alerts when issues arise.
Inventory Control
Control inventory levels by automatically reordering when products are low. This reduces your costs while ensuring order fulfillment.
Customer relationship management
Customer relationship management has evolved into an important tool for building great customer relationships. Implementing a well-structured CRM strategy gives the ability for firms to discover gaps in their existing systems and procedures.
This strategic approach guarantees that the CRM software is used in such a manner that its influence on the overall health and performance of the organization is maximized. Manage all aspects of the customer journey, from lead to retention and cross-selling.
Advanced Reporting
Measure your performance, identify areas where you can improve, and focus on them. Reports are generally Top Selling, Top Ordered, etc. may contain lists, but of course, much more can be accessed.
Sales automation
Simplify business tracking by streamlining product ordering, customer communication, and payment management.
Payment collection
Easily collect payments by credit card, PayPal, bank transfer, cash on delivery, or other payment options.
Document tracking
Monitor every step with your documents as they go through different stages of management. From tracking the progress of each document to knowing who viewed each file, businesses and producers have every bit of up-to-date information.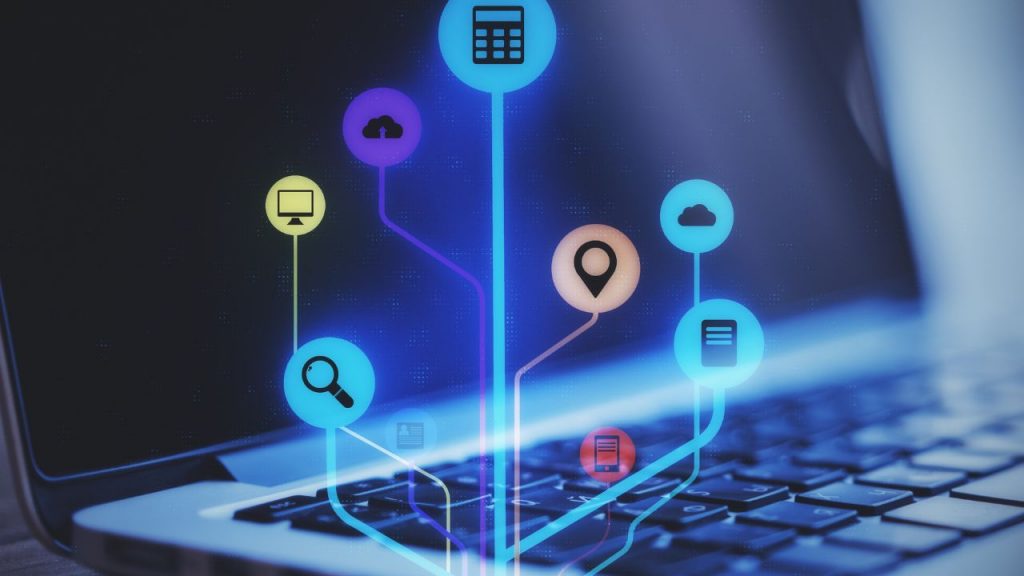 Benefits of Order Management Software
Using an order management system in line with the size of your company, of course, anticipating future growth, can easily improve your business operations. Here are a few of the various benefits of adding OMS to your business.
1. Automation
The order management software relies entirely on automation, from running your store, taking orders, delivering products, and receiving returns to tracking payments. Thus, you can reduce labor costs by reducing the need for physical work. As pickup times get shorter, OMS selects the warehouse or pickup location, sets the pickup order, and sends a pickup request to the warehouse so staff can prepare for orders.
Because you can shorten order fulfillment time, you can reallocate resources used to focus on the more complex parts of your business that support growth and customer satisfaction. It also increases data security, an essential component in today's increasingly digital world.
2. Fewer Management Errors
Human errors, which are one of the most important causes of order fulfillment errors for warehouses, can cause significant problems. Fewer errors are encountered by performing tasks automatically by using an accurate order management software rather than the size of the error.
OMS can perform multi-channel control of stocks and optimal warehouse management by sending alerts in all areas from constant control of stocks to possible disposal and return needs. Thus, shipping disruptions, volatile market fees, and dissatisfied customers can be avoided.
3. Real-time Reporting
Orders take time to process. New information constantly comes in as you update your system. Also, when adding these items manually, you may not always have the most up-to-date information. OMS; It can provide real-time data for orders, stock, and customer information. This type of data is a very useful aid in the analysis of your website and ensures that your marketing strategies are successful in generating long-term customers.
4. Prevention of Stock Shortages
If your business doesn't have access to forecasting software and stock levels, you won't be able to track when stock will be placed in your warehouse. This leads to two major problems: overstock and understock. That is, you have large amounts of unsold stock waiting in the warehouse, or you do not have enough stock to meet demand. Adding OMS solves both problems.
You can better predict the peak and highest sales figures, popular products, and buying trends. You can determine exactly how much warehouse space you will need for your products and always have the right amount of stock available.
5. Single resource management
Your OMS dashboard has all the information you need to monitor your business and sales. Since the flows are collected in a single source, we can get very detailed reports and combine accounting, stock, and customer information and create new strategies efficiently.
6. Omnichannel Opportunities
It is essential to have an order management software that can grow with your company as your business continues to grow. During omnichannel operation, you need to track orders as fulfilling orders results in complex customer traffic flows over omnichannel. You need to track orders through several marketplaces and websites. OMS can centralize these orders, monitor their data, update stock, and perform order routing.
7. Improved Customer Experience
Customers want to feel in control of the entire ordering process. This means organizations must offer end-to-end, real-time order visibility and tracking functionality. Customers need to know that the company can deliver what it promises when the order is placed.
Throughout the ordering process, resources can be reserved while approving customer and service privileges such as credit, blacklist checks, and inventory checks, both to ensure the integrity of the business and to avoid situations where the selected product falls out of inventory until mandatory checks are made.
Using the power of machine learning, delivery times are calculated and managed so orders are completed as promised, resulting in better customer satisfaction.
8. Everywhere with Responsive Applications
You can easily access data from anywhere on a PC, tablet, or phone. Companies can check sales histories and review customer lists, order new products, update product catalogs, send e-mails, create invoices, and accept orders with mobile apps.
9. Follow-up of special orders
Another benefit of order management software is that special orders can be marked. The order on its way to the customer may be a returned product. Maybe a VIP customer or a free thank-you gift is going from a special coupon category. When these orders are entered through the system, the online order management system marks them. In this way, both you and everyone on your team who look at the customer side will see this information. He/she makes sure that the order reaches the customer correctly and with due care. Again, this is an application that will greatly increase customer productivity and satisfaction.
Order Management Software Examples
Efficient order fulfillment management is critical for organizations of all sizes. Modern order management software comes to the rescue with its various features to simplify processes and improve customer satisfaction.
With an advanced OMS, you can say goodbye to checkout disappointments and post-purchase difficulties. Overselling avoidance becomes a significant use case for firms grappling with precise inventory visibility across several channels. Order management software guarantees that customers can make orders with confidence, without fear of subsequent cancellations due to the unavailability of products, by providing real-time inventory tracking for both physical and digital channels. This not only saves important resources but also lightens the load on customer support employees.

Expedited delivery times and inventory optimization are critical in the fast-paced world of retail. Enter the OMS, with its game-changing "ship from store" feature. By delivering from the nearest retail location, businesses may reduce out-of-stock situations and accelerate delivery times by using store inventory. A robust order management software with adjustable order fulfillment logic enables smooth order routing based on inventory priority. Furthermore, it provides retail staff all the tools they need to quickly pick, pack, and ship orders straight from the store.

Conclusion
For growing businesses, using an OMS that works in harmony with existing processes is the next step in building a loyal customer base and getting them to engage with your business.
The most important point of your online ordering activities is that customers can see your stocks in real-time and order with a secure payment process. A fast and reliable order management software that allows businesses to sell across multiple channels and create automated sales orders should be part of their marketing and sales strategy.
The hosting environment is also important. Order management software often requires a reliable and scalable hosting environment to run efficiently. By leveraging Infrastructure as a Service (IaaS), businesses can deploy their order management software on virtual machines hosted in the cloud, eliminating the need for on-premises infrastructure. This allows for easy scalability, improved availability, and reduced maintenance overhead.

A well-decided order management software can enable you to achieve a healthy ordering and purchasing experience by streamlining your efforts to fulfill orders comfortably and optimizing order processes.
A solution developed specifically for your company with Nioyatech's custom software development service helps you easily scale your operations while gaining real-time insights that help you manage every step of your order lifecycle. Your business can always have a positive customer experience by providing on-time delivery with more flexible and transparent workflows with your order management system.