Cloud computing has had the biggest impact on the IT sector in the last ten years. To alter their own businesses before agile rivals, cloud and digital business specialists at retail enterprises must leverage the potential of cloud apps and platforms.
According to Gartner's 2023 CIO Agenda 80% of CEOs are expanding their investments in digital technology to address the present economic challenges, such as inflation, a skills shortage, and supply restrictions.
Cloud computing in retail ranks at the top of the technologies most likely to be implemented by 2025 and Of course, this digital transformation responsibility in retail will fall to CIOs and other technology executives.
In this article we will cover Cloud computing in retail, pros and cons of cloud adoption in retail and comparison of traditional and cloud computing retailing.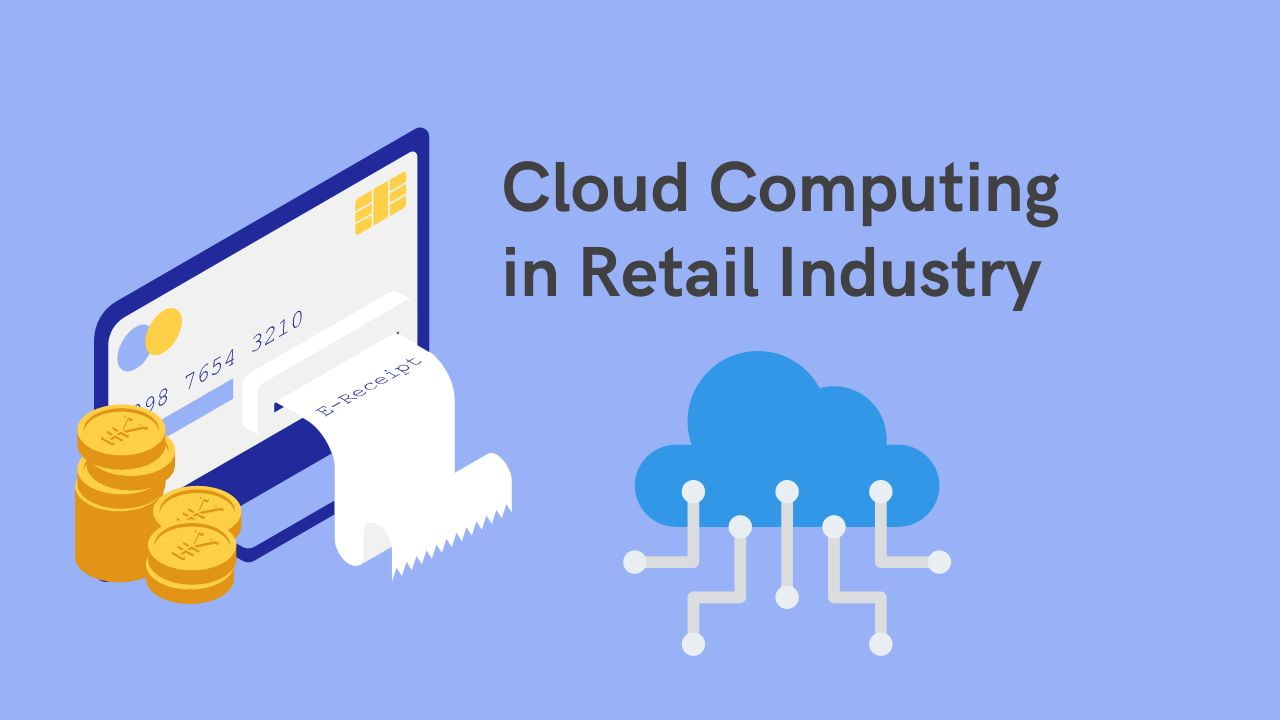 Cloud Computing in Retail
With the growth of the internet and e-commerce, the retail sector is currently going through an enormous shift. Customers can easily do product research and product comparisons online and set product trends with the power of social media. This puts a lot of pressure on retailers to hire new employees as soon as possible in order to remain competitive.
Therefore, retailers must be able to keep up with this pace in order not to lose their market share. Cloud computing in retail has become one of the only ways to get ahead of its competitors.
Businesses are embracing cloud computing in retail more and more as a result of the tremendous potential it provides. Retailers who use cloud-based, cutting-edge technologies are better able to handle problems and develop long-term resilience for growth and innovation. By 2030, the global retail cloud market is anticipated to reach $109.98 billion, expanding at a CAGR of 4.56% from 2022 to 2030 according to CDI research.
The retail industry benefits from cloud computing in a number of ways, including customer management, data security, supply chain management, and workforce management. Retailers may easily merge data from several sources to create a single view of their customers across all networks and transactions thanks to cloud technologies.
Characteristics of Cloud Computing
Let's take a look at the general characteristics of the cloud before going into cloud computing in retail.
The National Institute of Standards and Technology (NIST)* defines cloud computing as having five key elements: on-demand self-service, wide network access, resource pooling, quick elasticity, and measured service.
On-Demand Self-Service
Customers can access the extra computing resources whenever they want, from any location, and at their convenience without interacting with the cloud provider, using a basic internet-connected computer device with a web browser already installed.
Wide Network Access
By the use of heterogeneous thick and thin numerous platforms, customers can access the network with greater capabilities (e.g., Mobile phones, laptops, and workstations).
Resource Pooling
The cloud computing service provider's resources are pooled using the multi-tenanted computing model to serve numerous clients, and they can be dynamically allocated and reallocated in accordance with customer demand. Customers are left in the dark about the location and source of the computer resources as a result (storage, processing etc.).
Rapid Elasticity
Cloud computing makes it possible for computing resources or user accounts to be quickly and elastically provisioned or released, allowing customers to scale their systems (and prices) up or down whenever necessary to meet their changing needs.
Measured Service
By utilizing metering capabilities (usually done on a pay-per-use basis) at some level of abstraction relevant to the types of services, cloud computing providers automatically monitor and optimize the resources.
Traditional Retailing
In the traditional retailing concept, retailers keep track of client information, reviews, and comments in order to deepen their relationship with them. Unlike cloud computing in retail, businesses must invest in costly software programs as well as their own physical infrastructure, which includes servers and storage devices. To maintain the hardware and software on-premises, they also need to hire personnel.
Via POS (Point of Sale) systems, massive volumes of data are created every day in the retail industry. Small and medium-sized merchants lack the resources necessary to retain and preserve the vast amounts of POS-generated data.
To make a summary retailers have two options; on-premises or cloud computing. With cloud computing, retailers don't have to worry about physical infrastructure because the hardware devices and software programs are stored on servers in enormous data centers of cloud service providers.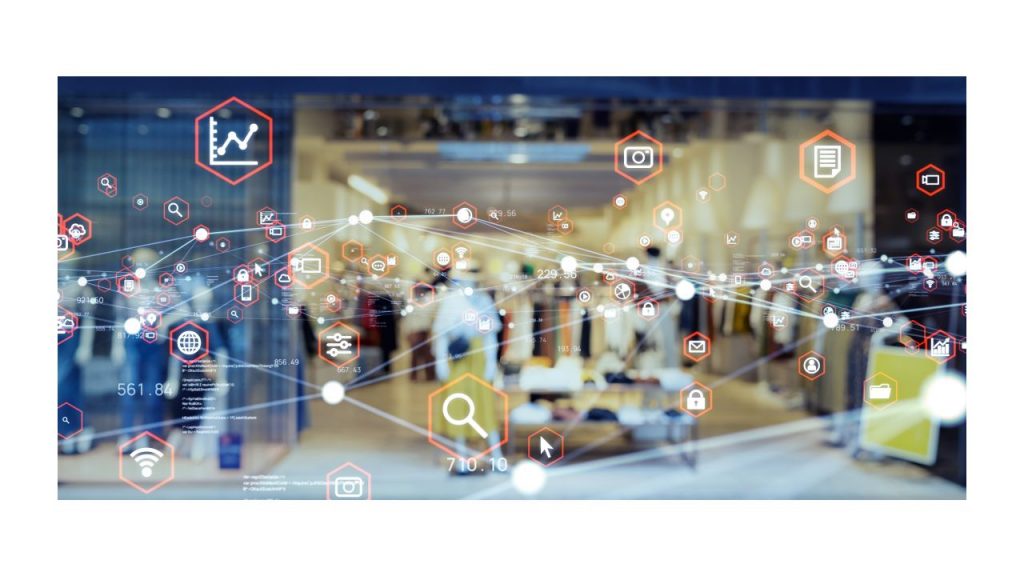 What Cloud Computing Offers for Retail
Cloud computing in retail is changing the industry in numerous ways, from better inventory management and individualized shopping experiences to improved consumer experience and security. Large chain stores with several locations are unable to inspect or manage their inventories in real-time. Due to cloud technology, stores may obtain a clear view of their inventory.
Real-time and sustainable supply chains
With Cloud adoption in retail , it is possible to create a durable and sustainable supply chain that optimizes performance by identifying problems within the ecosystem. McKinsey's research shows that only 13 percent of consumers who encounter empty shelves in the fall of 2021 expect stock; It shows that more than 60 percent of the people have given up on purchasing the product.
On the other hand, 32 percent of the 60 percent in question turn to another retailer for shopping. Therefore, retailers suffer not only in terms of sales, but also in terms of customer loyalty.
Cloud computing in retail helps predict demand with the help of artificial intelligence, thereby optimizing tasks such as inventory and order management. In addition, retailers who want to run a more sustainable operation can also collect data on carbon emissions and report with the help of the cloud.
Easier access to data for store employees
It was the field workers who shouldered the retail industry, which is a business line based on human relations, during the pandemic process. According to Microsoft's latest Business Trends Index, 60 percent of field workers in the retail industry are eagerly awaiting the opportunities that digital tools will offer, while 34 percent still think that they do not have enough technology.
Investing in the field worker in retail is synonymous with investing in the customer. Thanks to the Cloud computing in retail, employees can monitor stock information from their mobile devices and inform customers in real time; When necessary, a request can be entered for the product to be shipped.
Increased data value
Data from many different sources are collected in a single center, resulting in insights that will improve the customer experience. In-depth consumer profiles can be prepared for each customer by using data models that combine different systems and applications.
When maximum benefit is obtained from data, it becomes easier to meet the right customer with the right product. In addition, the performance and satisfaction of store employees who do not have to deal with inventory work increase.
Advantages and Disadvantages of Cloud Computing in Retail
In today's highly competitive retail world, personalization has become the standard. Retailers aim to create a satisfying shopping experience by accurately analyzing the changing preferences of consumers. Cloud computing in retail; offers capabilities such as real-time personalization, smart stores, integrated commerce, digital advertising solutions, and impeccable customer service.
Advantages of Cloud Computing in Retail
Retailers can benefit from strong data analytics solutions, reduced IT expenses, increased innovation, efficiency, and scalability, as well as important insights. Here are just a handful of the numerous advantages of implementing cloud computing in retail business:
Scalability
Retails may rapidly and inexpensively scale up or down their services and IT infrastructure to match their business needs with IaaS in cloud computing. Infrastructure as a Service (IaaS) refers to a cloud computing model where a third-party provider hosts and manages the infrastructure components, including servers, storage, networking, and virtualization. Without the hassle and expense of creating traditional IT infrastructure, retailers can increase IT quickly.
Speed
Cloud computing in retail offers businesses faster and more dependable service, enabling them to manage massive volumes of data with ease. Businesses might, for instance, speed up the process of opening a new e-commerce site or growing an existing one by utilizing cloud computing.
Reduced Costs
Many small and medium-sized industries are shifting towards cloud computing in retail to reduce IT service-related costs, especially investment and maintenance costs, and to achieve more flexible service quality.
Flexibility
Cloud computing enables retailers to access their data and applications from anywhere, on any device, making it easier for employees to work remotely or from multiple locations.
In addition to making it easier for employees to work from different locations, cloud computing can also enable collaboration across different teams or even different organizations. Retailers can use cloud-based collaboration tools to share files and work on projects together, regardless of where they are located.
Disadvantages of Cloud Computing in Retail
One of main disadvantages is Cloud computing requires a reliable internet connection to access data and applications, which can be a problem in areas with poor connectivity or during outages. Here are some of the cons of cloud computing in retail:
Data security
Storing data in the cloud can raise concerns about data privacy and security, as retailers need to rely on their cloud providers to keep their data safe.
Vendor lock-in
Once a retailer has invested heavily in a particular cloud provider, it can be difficult to switch to a different provider or move data and applications to an in-house solution.
Regulatory compliance
Cloud computing can raise compliance concerns, as retailers need to ensure that they are meeting regulatory requirements for data storage and security.
Learning curve
Migrating to the cloud and learning to use cloud-based applications can be a significant undertaking, requiring time and resources to train employees and implement new processes.
How to Adopt Cloud Computing in Retail
Moving to the Cloud has become crucial for survival as the retail sector experiences a tremendous acceleration of digital change. Retailers can create flexible, modular business models to expand in disruptive contexts because of the analytical and AI capabilities offered by cloud computing.
To obtain a competitive edge by strengthening skills and eliminating weaknesses, choosing the appropriate cloud solution that is matched to the business demand is crucial. Here in Nioyatech we implement The AWS Well-Architected Framework best practices on cloud infrastructure management. Our clients appreciate our ability to manage cloud infrastructure by reducing costs and scaling up IT infrastructure anytime needed.
Sources:
* Cloud Computing for Retailing Industry: An Overview, International Journal of Computer Trends and Technology (IJCTT) – Volume 19 Number 1 – Jan 2015