Custom software development has been a longstanding approach to addressing specific business challenges and taking advantage of opportunities that mainstream software cannot provide. Industries such as finance, healthcare, manufacturing, and logistics have long relied on proprietary software to streamline processes, increase efficiency and gain competitive advantage.

Before the advancement of custom software, Not so long ago, off-the-shelf software was very popular in the business world. You would buy licenses according to your needs and immediately complete the installation and start using it. However, as the needs of your business changed, the service and support you received began to decrease and after a while, you started to falter between off-the-shelf software.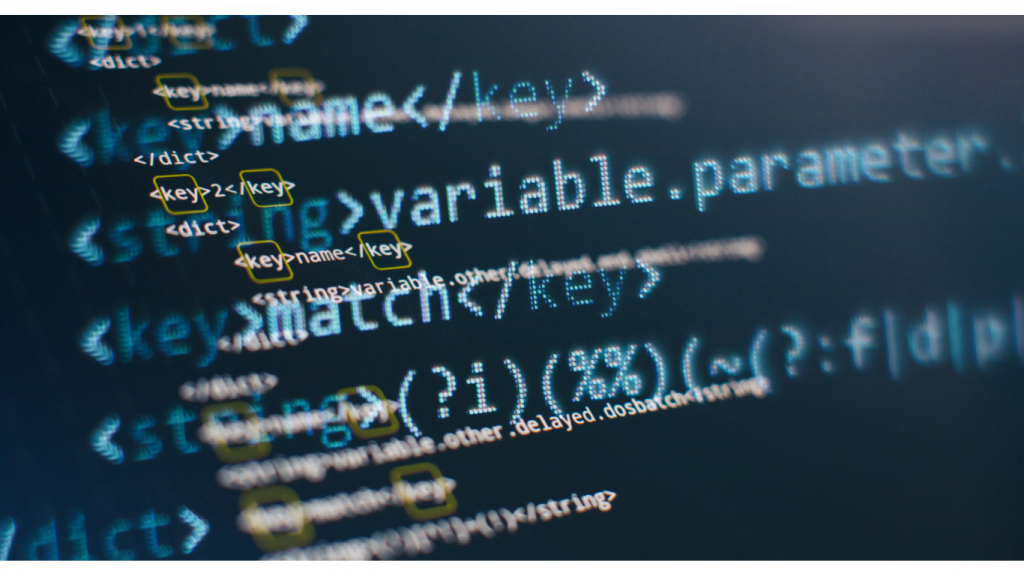 Custom software development came to the fore as a solution to these problems and the need for customized software in many business areas is almost inevitable in today's world. Now there are companies that offer custom software development services that are suitable for the structure of your business and would be continuously improved. Even if you make the necessary investments and set up the infrastructure, you may provide custom software services for your business. So what makes it so popular? To find the answer to this question, it is necessary to look at the differences between custom software (also known as bespoke software) and off-the-shelf software.
Custom Software vs Off-the-shelf Software
Custom software is designed expressly for the organization and its business processes, whereas off-the-shelf software is readily available and not customized. Off-the-shelf software frequently falls short of satisfying specific demands since it contains many underutilized features.
| | | |
| --- | --- | --- |
| | Custom Software | Off-The-Shelf Software |
| Flexibility | Responds to customized needs | Responds to general needs |
| Cost | Costs for development and labor costs | Costs for licenses and customer support |
| Scalability | Includes only necessary functions | Includes rich but many unused functions |
| Reliability | Retains all ownership and maintenance | Retains only limited maintenance |
| Security | Keeps all data in the company | Keeps some data in the company but not all |
Benefits of Custom Software Development
As stated in the table, using customized software will provide benefits in many ways. With bespoke software, you can easily serve your business and your customers and provide significant customer satisfaction. Knowing the benefits of custom software development for both businesses and customers will help you can make the right decisions for your business. Here is the list of these benefits in 11 items.
1. Customized Needs
With solutions specific to your business, you will have software that serves only the areas you need. Using only the necessary functions instead of many idle functions will provide great convenience to your business, your employees, and your customers.

2. Flexible Solutions

Today, technologies are developing and growing rapidly. It is inevitable for your business to do business in these areas as time progresses. If you have a custom application, you can easily take your place among the developing technologies with flexible solutions that will include these areas. Because custom software will offer you flexible solutions by making necessary improvements in line with your demands.

3. Positive Impression


A positive impression encompasses the satisfaction of both employees and customers. In today's competitive environment, businesses have to consider the comfort of not only their customers but also their employees. Custom software not only provides your employees with the opportunity to do their jobs correctly and comfortably but also allows your customers to perform their transactions easily. In this way, you provide the necessary positive impression for both parties.

4. Cost Effectiveness

A custom software must also be requested to ensure cost efficiency. Because one of the biggest advantages of off-the-shelf software is that many functions are usually offered at an affordable cost. The purpose here is to cover the actual cost of licenses and support services. While a custom software is being developed, cost efficiency can be achieved in many ways:

Implementing agile software development methodology
Implementing CI/CD methods with DevOps
Implementing Continuous Testing
Rapid delivery

5. Reliability

Having full rights to the software is a huge advantage for a company. In this way, the necessary support will always be at hand. Software Developers make all necessary changes to custom software safely. This provides reliability and durability for the business. It is a significant benefit that you own all the rights and that the business determines how to change and maintain them. You always get high performance from reliability

6. Maintainability

One of the biggest disadvantages of "off-the-shelf software" is that its maintainability is entirely in the hands of the company that owns the software. Today, businesses have dozens of software left over from companies that no longer exist and whose support service has ended. It would be an extra cost to give money to another software that does the same job because it could not get the necessary support as a result of all these costs. But with bespoke software, you always have maintainable applications.

7. Security

Being hacked and dealing with ransomware are the biggest fears of businesses because you may lose all your dignity in an instant. The greatest solution to protect business data and prevent it from being stolen by third-party software is to have software that securely protects and processes business data. With custom software, you provide all the security and only allow the exchange of information as needed. Of course, provided that agile software development methods are carefully applied.

8. Scalability

Another advantage of custom software is that it allows organizations to satisfy their needs in a scalable manner in the face of increasing demands and corporate expansion. In case of sudden user requests, such as Black Friday shopping, promotions, or dealing with a new multi-user customer, your business should be able to respond to this demand. In addition, the software can be expanded according to needs by adding new functions and features.

9. Upgrades

New technologies, new interfaces, and new user experiences force businesses to adapt to these developments. Studies have shown that when a website takes more than 3 seconds to load, 40% of users leave the website and 47% of users expect a page to load in 2 seconds or less. Custom software development allows businesses to make new upgrades based on such user behavior. In addition, you avoid potential customer and satisfaction losses by not waiting for a new version to be released for an off-the-shelf software product.

10. Customization

Research shows that 71% of consumers expect businesses to offer customized solutions, and 76% are disappointed when businesses don't. The effect of a customized user experience strengthens the bond of customers with the business while providing businesses with the opportunity to offer software that reflects their own identities.

11. Integration

Considering that technologies have started to communicate with each other regardless of hardware and software in the age of the Internet of Things, it is obvious how much the software of enterprises needs seamless integration with other enterprise-level systems. When it comes to integration possibilities, off-the-shelf software may not integrate seamlessly with other software systems.

Extra investment and time in custom software development would be beneficial as it can be designed and developed to allow for seamless integration. A software developer can consider the existing system while preparing the business requirement document for the software development project and ensure that the new software runs smoothly in the existing information technology ecosystem.

Conclusion

Reliability, safety, and maintainability are indispensable words in the business world. Customer and employee satisfaction are also other gains that businesses aim for. In the developing technology world, custom software development provides your business with these features and offers many more possibilities.

Now businesses are set up, operated, and managed on websites and mobile applications instead of buildings. A custom software can help you to exist in the business world and you can do this at an affordable cost by getting a hand from a software development company like Nioyatech.

Nioyatech's digital solution services are adaptable enough to be given in the most beneficial manner to you and your company, from development to testing and maintenance of a custom software